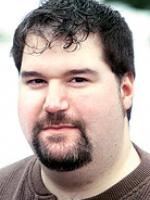 Chris Krepich, a Berwick native, covers the Danville area. Outside work, he can be found behind the drum set of classic rock band Beef.
---
---
Most Popular by Chris Krepich
Published on
August 1, 2014
- Page 3
Fire departments in Montour County and Riverside are again hosting a free Fire Safety Day Camp for Kids. The camp will be held at the Danville...