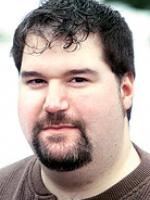 Chris Krepich, a Berwick native, covers the Danville area. Outside work, he can be found behind the drum set of classic rock band Beef.
---
---
Most Popular by Chris Krepich
Published on
April 29, 2016
- Page 5
MAHONING TWP. — Rescuers pulled an abandoned boat from the Susquehanna River Thursday. Police started getting calls about the boat about 12:30 p.m....
Published on
May 1, 2016
- Page 1
STATE COLLEGE — Penn State offers free football tickets to lawmakers, but the university will not say why. State Sen. John Gordner, R-Berwick, said...