Gary Pang
Reporter/Page Designer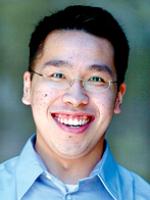 Gary K. Pang, a native of Hong Kong, arrived in the United States with his family in 1989. Pang grew up in the Bronx and graduated from Sarah Lawrence College in New York, earning a liberal-arts degree. He started at the Press Enterprise in 2005. Pang also studies the discipline of kendo.
---
---
Most Popular by Gary Pang
Published on
August 10, 2014
- Page 1
A man broke into his ex's home in Danville and tried to kidnap their son, she claims. Adalberto Collazo Jr., 27, was among three men who recently...