Julye Wemple
Southside Reporter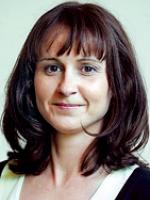 Julye Wemple was born in New York, raised in Danville and graduated from Bloomsburg University. She has written both sports and news since 2007 and now covers the southern end of Columbia County. Outside work, she enjoys watching hockey, particularly the Columbus Blue Jackets.
---
---
Most Popular by Julye Wemple
Published on
July 28, 2016
- Page 3
Take a rare glimpse 227 years into the past when the Catawissa Quaker house opens for public view this Sunday. The Central Pennsylvania Historic...