Kristin Baver
Southside Reporter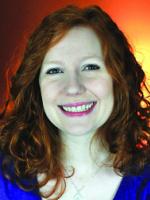 Kristin Baver covers the Southside, with an interest in crime stories and social issues around the region. In her spare time she can be found boating with proper permits, doting on her ginger cat, and prepping for her next travel adventure.
---
---
Most Popular by Kristin Baver
Published on
December 11, 2014
- Page 3
On a particularly frigid day when the mercury dipped to 23-below zero, the Valley Chemical Fire crew rushed to a house fire only to find that...
Published on
December 13, 2014
- Page 1
MIFFLIN TWP. — A dog on a leash bit a policeman along a street here, leaving puncture wounds on two fingers, officials say. South Centre Township...