Susan Schwartz
Berwick Reporter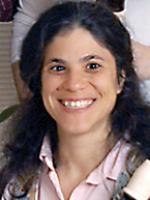 Susan Schwartz grew up in Colorado. She moved to Pennsylvania in 1996 with plans to stay a year, but fell in love with the stories she found here. She believes knowledge is power — with enough information, people can solve any problem.
---
---
Most Popular by Susan Schwartz
Published on
October 22, 2014
- Page 1
BERWICK — The first full year of Obamacare didn't have much effect on Berwick Hospital Center's bottom line, the CEO said during the hospital's...
Published on
October 11, 2014
- Page 1
BERWICK — The owner of Penn Motors has lost his salesperson's license, but he can still buy and sell vehicles under his dealership license, state...