Susan Schwartz
Berwick Reporter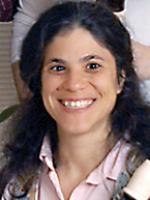 Susan Schwartz grew up in Colorado. She moved to Pennsylvania in 1996 with plans to stay a year, but fell in love with the stories she found here. She believes knowledge is power — with enough information, people can solve any problem.
---
---
Most Popular by Susan Schwartz
Published on
July 27, 2015
- Page 1
BERWICK — Four adults and five children were chased from a home here Sunday morning after fire ripped through their double house. One firefighter...
Published on
July 29, 2015
- Page 3
A fundraiser to help pay for the funeral of 7-year-old Hunter Joseph Mullins is set for 3 to 8 p.m. Saturday, Aug. 8, at the West Berwick Hose Co.,...