PDF download problems? Notice to Windows and Internet Explorer/Edge users!
Posted: July 31, 2017 - 10:35am
Update:
A current work-around for Internet Explorer and Microsoft Edge users who don't have another web browser available is to right-click on the PDF links and select "Save target as":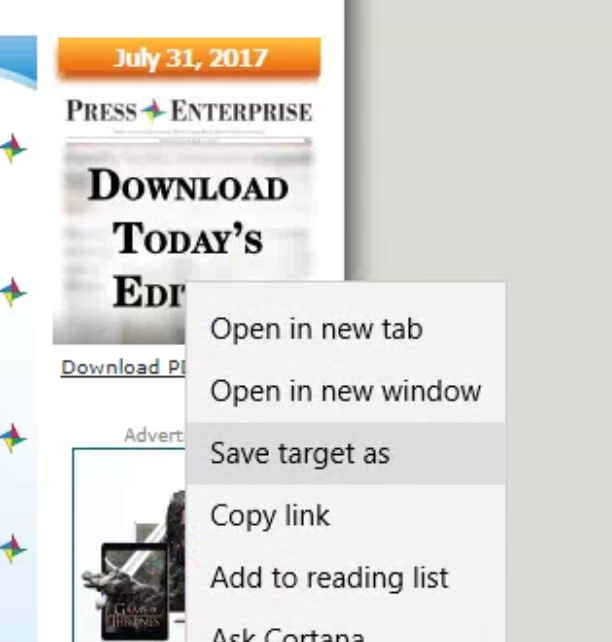 --
A major Windows update was released on July 26th and it looks like folks who have installed it may not be able to download PDFs off our website.
While we haven't been able to pinpoint the exact issue to address it yet, PDF downloads do seem to work without issue using either Google Chrome or Mozilla Firefox instead of Internet Explorer or Microsoft Edge.
We are continuing work on this issue, but until an official fix can be prepared, we recommend that you use another browser to download our PDFs.
We're very sorry for the inconvenience and are working on resolving the issue ASAP!
For all breaking news alerts and updates, follow us on Twitter.