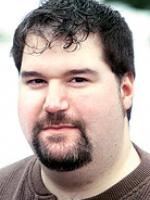 Chris Krepich, a Berwick native, covers the Danville area. Outside work, he can be found behind the drum set of classic rock band Beef.
---
---
Most Popular by Chris Krepich
Published on
January 20, 2017
- Page 3
Mahoning Township firefighters responded to 182 calls in 2016, and volunteered 1,346 hours. But East End Fire Chief Leslie Young said the number of...
Published on
January 24, 2017
- Page 1
MAYBERRY TWP. — A Lycoming County man was killed Monday night in a crash along Route 54 near Elysburg. The unidentified driver was pronounced dead...