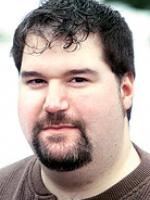 Chris Krepich, a Berwick native, covers the Danville area. Outside work, he can be found behind the drum set of rock bands Beef and The Loons.
---
---
Most Popular by Chris Krepich
Published on
May 25, 2018
- Page 1
SALEM TWP. — The Riverlands recreation area here is in dire shape, longtime user Ren Parker says. But Talen spokesman Todd Martin said it's due to...