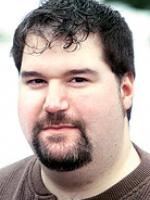 Chris Krepich, a Berwick native, covers the Danville area. Outside work, he can be found behind the drum set of classic rock band Beef.
---
---
Most Popular by Chris Krepich
Published on
February 7, 2015
- Page 1
VALLEY TWP. — Three out-of-town prostitutes set up shop in a hotel near Danville, charging $80 to $180 for their services, police say. The women set...