Kristin Baver
Southside Reporter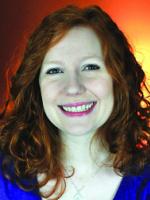 Kristin Baver covers the Southside, with an interest in crime stories and social issues around the region. In her spare time she can be found boating with proper permits, doting on her ginger cat, and prepping for her next travel adventure.
---
---
Most Popular by Kristin Baver
Published on
December 16, 2014
- Page 1
FERNVILLE — A mentally ill woman shot and killed herself in front of a friend Sunday night as an officer was ordering her to drop the weapon,...