Kristin Baver
Southside Reporter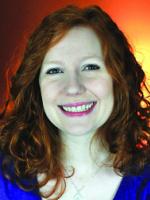 Kristin Baver covers the Southside, with an interest in crime stories and social issues around the region. In her spare time she can be found boating with proper permits, doting on her ginger cat, and prepping for her next travel adventure.
---
---
Most Popular by Kristin Baver
Published on
September 18, 2014
- Page 3
Remember the feral cats running rampant through the streets of Catawissa? The folks from Bloomsburg-based PA PETS will host an informational session...
Published on
September 19, 2014
- Page 18
By KRISTIN BAVER Press Enterprise Writer KULPMONT — A former Conyngham Township Police officer was arrested Thursday for hawking prescription pills...