Kristin Baver
Bloomsburg Reporter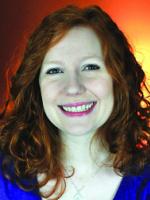 Kristin Baver covers Bloomsburg, with an interest in crime stories and social issues around the region. In her spare time, she can be found boating with proper permits, doting on her ginger cat and prepping for her next travel adventure.
---
---
Most Popular by Kristin Baver
Published on
February 10, 2016
- Page 1
BLOOMSBURG — Town council approved raises of $10,000 to $20,000 for each of its four top managers under a restructuring plan approved late Monday....
Published on
February 11, 2016
- Page 1
BLOOMSBURG — On the beaches of Lesbos, the refugees arrive sopping wet and chilled to the bone, packed by the dozens on flimsy rafts to traverse the...