Kristin Baver
Southside Reporter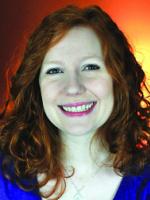 Kristin Baver covers the Southside, with an interest in crime stories and social issues around the region. In her spare time she can be found boating with proper permits, doting on her ginger cat, and prepping for her next travel adventure.
---
---
Most Popular by Kristin Baver
Published on
March 6, 2014
- Page 3
Southern Columbia's G.C. Hartman Elementary is slated to undergo some security improvements this spring with a new digital camera system and card...
Published on
March 5, 2014
- Page 11
BRIAR CREEK TWP. — The cause of the blaze that obliterated a Martzville Road home here last month still has not been determined, police say. The...