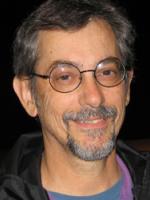 Jim Sachetti has been a newsman for 40 years, 27 as editor of the Press Enterprise. He writes the paper's daily editorial and the Roses and Thorns columns Saturday, Sunday and Monday. He also edits 30 Seconds.
---
---
Most Popular by Jim Sachetti
Published on
November 10, 2019
- Page 1
Press Enterprise Editor Our 35th Brighter Christmas Fund campaign begins with a few new tweaks but the same mission: helping local families in need...