Couple brings kids to vandalism spree, video shows
Last updated: January 16, 2019 - 4:30pm
BLOOMSBURG — A man and woman, with two small children in tow, broke into coin boxes on washing machines at a laundromat here Tuesday night and then fled, after stealing cash and causing damage estimated at $2,000, its owner said.
The whole incident was captured on surveillance video, said owner Randy Howell, who has operated Wash-N-Shop in the Market Street Shopping Plaza for about a dozen years.
Since New Year's Eve, he said his business has been hit three times by theft and vandalism.
"It's frustrating. And expensive," he said while a repairman worked to fix damages on six washers. Video showed the machines had been pried open in a matter of minutes.
On Tuesday night, footage from security cameras show a man and woman, accompanied by two small children, entering the laundromat around 9 p.m.
Using some type of prying device, the group moves rapidly through inner rows of washers not visible from the parking lot, ripping open coin boxes. In some cases, the group also lifts open the metal tops of the machines and damages inner mechanisms, video shows.
It's not clear if the thieves are a family, but Eric Bower of Bower Media said it's looks as if the children are "having a good time" taking part in the vandalism, before all four people race out about 10 minutes later.
That footage, along with earlier camera recordings taken of similar thefts on Dec. 31 and into Jan. 1 and again on Jan. 3-4, will be handed over to Bloomsburg police and reviewed in hopes of making arrests, Bower said.
Howell said he expects to add more cameras while property owner Marty Mariano told him of plans to add more security cameras and better lighting outside the business, which is open 24 hours a day.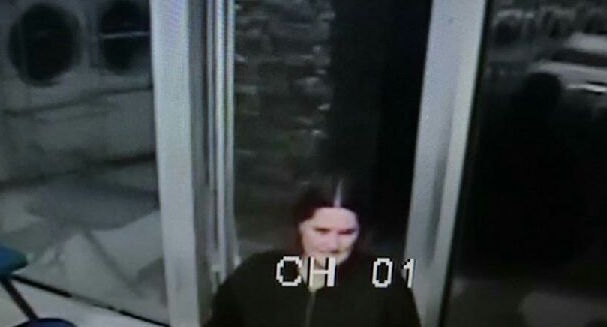 "You figure the loss in money, plus labor costs to repair six machines.… We're probably talking $3,200 in losses," he said.
Howell was recently forced to close Coin Laundry, a second small laundromat he operated on East Seventh Street, due to repeated vandalism to that property.
At the Market Street Plaza, "I don't like to close because a lot of older people like to do their laundry early. And I don't want to have to pay somebody to be here all day long," he said.
But repeated thefts and criminal mischief are causing him to consider raising prices, which is also something he wants to avoid doing.
Other incidents
The laundromat is heavily used and has 32 washing machines along with 25 dryers.
There is a coin changer on the premises but past attempts to break into that more heavily secured machine have been unsuccessful. Although Howell said someone tried using a power saw on it once.
He's also had a teen kick in the front panel of a snack and candy machine and take off with all of the candy a few months ago.
That 15-year-old boy was eventually caught thanks to security video and is now facing juvenile court action, according to Howell.
Anyone with information on Tuesday night's thefts should call Bloomsburg police at 570-784-4155.
Leon Bogdan can be reached at 570-784-2121, extension 1307, or by email at leon.bogdan@pressenterprise.net.
For all breaking news alerts and updates, follow us on Twitter.